Army ROTC
Arizona State University's Army Reserve Officers' Training Corps (ROTC) recruits, educates, trains and inspires cadets to become leaders.
Gain the experience to excel in college and beyond.
Arizona State University's Army ROTC Program provides Cadets with character-building skills, a diverse, self-disciplined civilian education and leadership development training. Army ROTC Cadets gain invaluable experience to enhance their college life and prepare to become Army Officers upon graduation. Year after year, the Sun Devil Battalion serves as the largest commissioning source of Army Lieutenants recognizing the program as one of the top in the country.
ASU Army ROTC by the Numbers
5 of 274
National ranking of our program
45
Army Lieutenants commissioned each year
2000+
Officers commissioned from the Sun Devil Battalion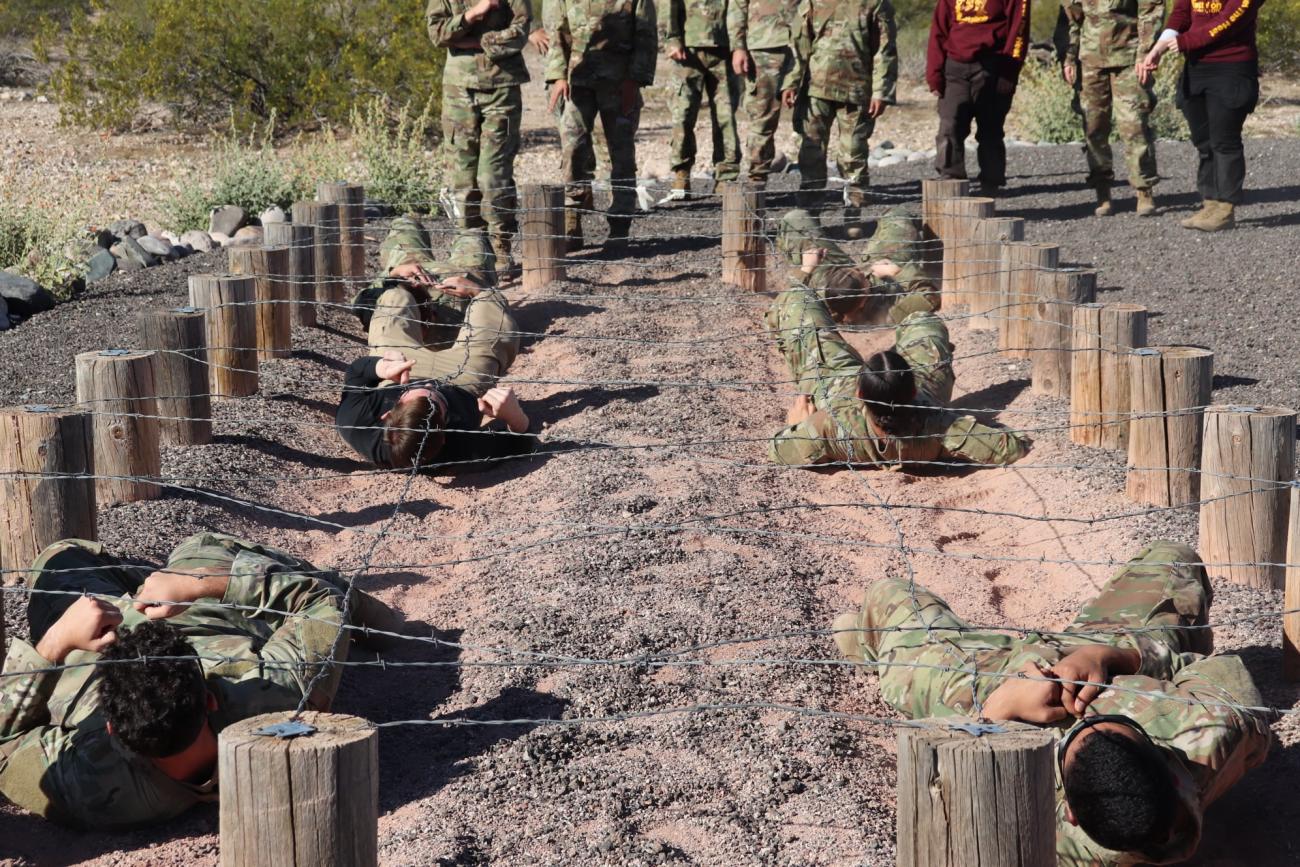 Curriculum & Training
Our curriculum and training is what helps prepare our students to become the leaders of the future. Take a look at what elective courses are offered through the Department of Military Science.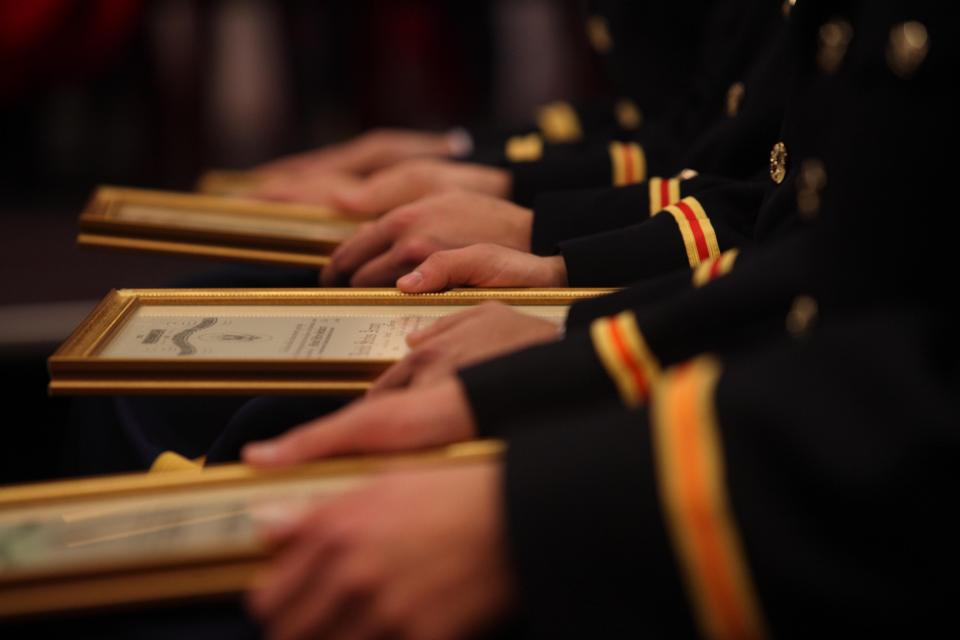 Scholarships
From the Four-Year National ROTC Scholarship to campus based scholarships, National Guard/Reserve or Active Duty Scholarship Opportunities, there are many ways to fund your education at Arizona State University.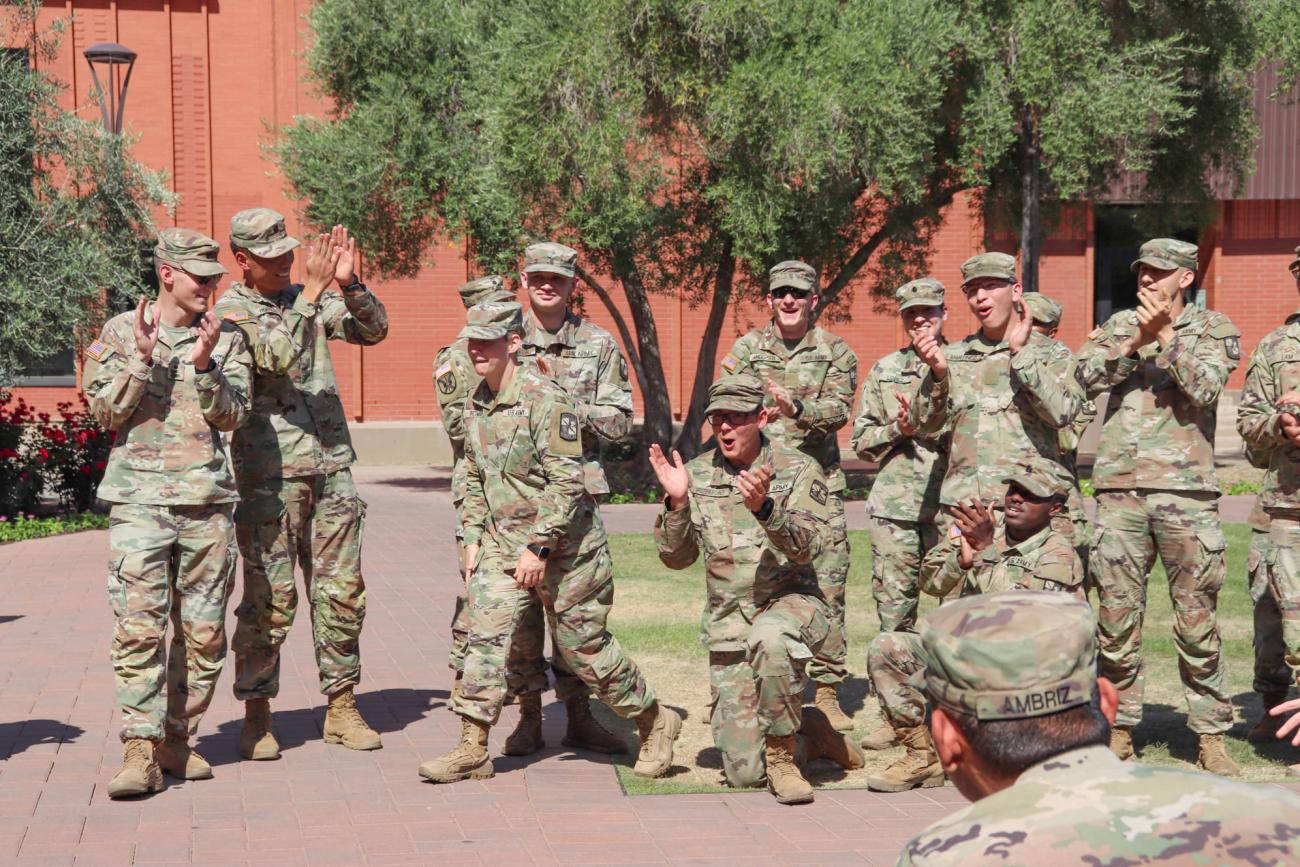 Our Cadre and Staff
Our cadre and staff collectively represents more than 200 years of military service and has the capability to prepare confident Second Lieutenants in the U.S. Army, who always abide by the values of loyalty, duty, respect, selfless service, honor, integrity and personal courage.
Army ROTC is a one-of-a-kind experience
The Sun Devil Battalion
Army ROTC is one of the best leadership courses on campus. The courses count as your college elective curriculum at Arizona State University, which can be taken along with your required classes. The Sun Devil Battalion provides students with the tools, training and experiences to succeed.